LED Toilet Nightlight
Viewing This Product
LOW PRICE! Not sold in store!
5 Great reasons to buy from us:
❌

Are you frustrated by stumbling in the dark in your toilet, leaving a mess behind you?


❌

Tired of getting blinded by the bright light in your toilet?


❌

Do you hurt your sleep when you go to the toilet at night?
Introducing Our Smart LED Toilet Nightlight:
✅

The glowing light activates when you approach the toilet bowl, illuminating it in a pleasant way.
✅It emits just the right amount of light, so you can find your way around and leave the toilet tidy and clean.
✅The Light is a cool and useful motion activated LED gadget that's also CE certified.
✅Crafted by a professional manufacturer of electronics with a dedicated team of quality control specialists.
"When Nature calls in the middle of the night, That bathroom light can be blinding bright."
-No need to turn on the bathroom light during the night, and find it hard to go back to sleep.
-This LED light on your toilet automatically lights up to show you the way. 
-Great for kids too! For a limited time!  The light changes colors.
Here's how Smart LED Nightlight will provide you the midnight convenience you need:
It makes peeing fun. Choose your favorite color or set it to rotate colors. Match the color of your bowl to your decor. 
Easy to install on any bowl. Other similar products use ineffective suction cups that don't stick. Flexible arm fixes it soundly. 
Easy to use - Just one button to choose the color mode you desire. 
Sanitary design: Crafted in a way to stay clean.
Practical to travel with it. 
Helps prevent accidents. 
You'll have your guests marching into the bathroom to check it out and they'll be dying to get one too.
---
Get your Smart LED Toilet NIghtlight today!
Item Type: Night Light

Activation:Motion

Are Batteries Required: Yes

Battery Type: AAA

Are Batteries Included: No

Light Source: LED Bulbs

Is Bulb Included: Yes

YOUR

EXLUSIVE

ONE TIME OFFER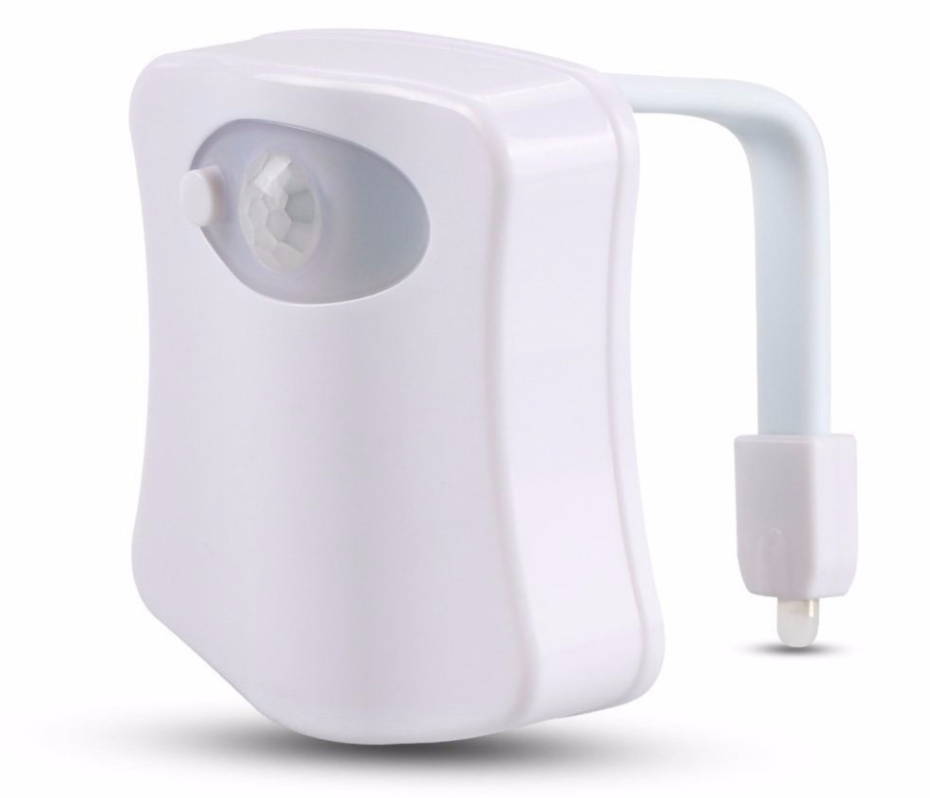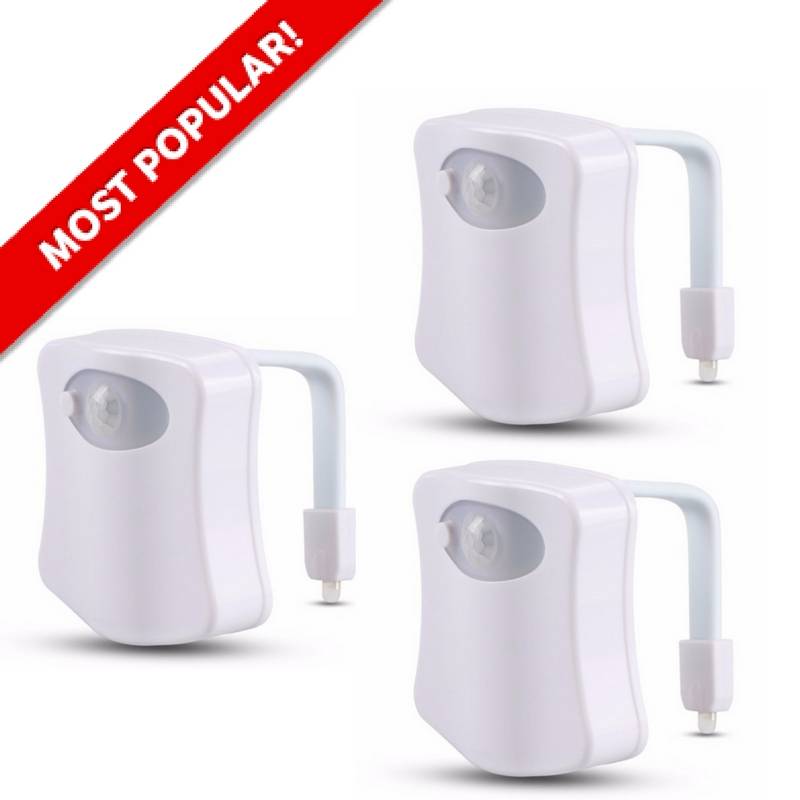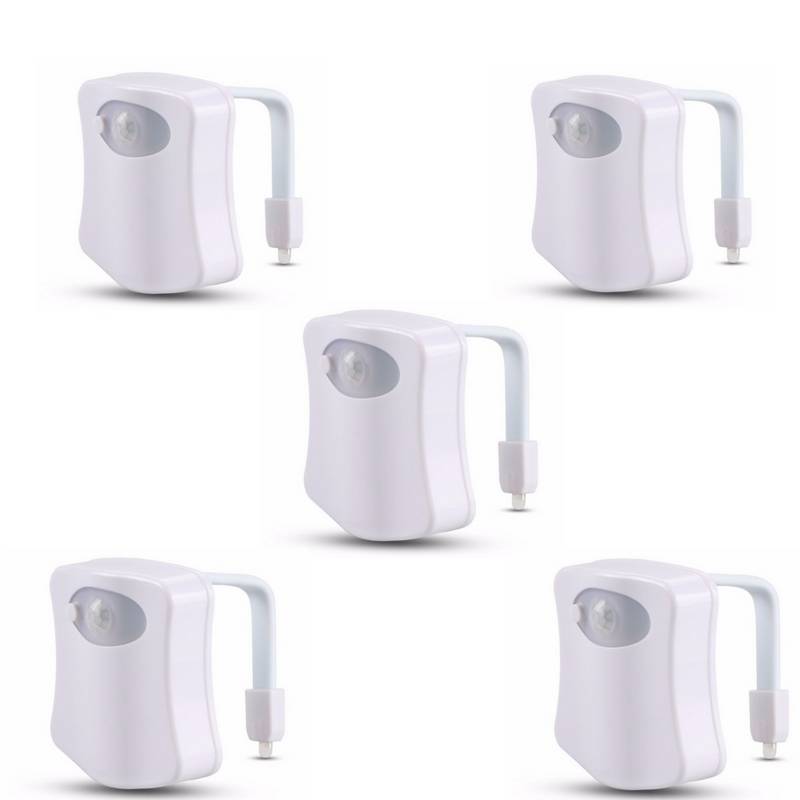 USPS Delivery 2 - 4 weeks! Due to heavy order volume!